- Falcrown Creation -
Welcome to Falcrown Creation
Graciously endowed, mercifully chosen;I do my best to focus on the goal. I have an healthy disregard for failure and inferiority complex. I have friends, I desire more; I do not need enemies, so I avoid making some. With all humility, I welcome you to Falcrown's World.
Falcrown Creation is a professional web development, software development, branding, and marketing company with highly skilled professionals to provide cutting edge web design / software and business solutions to its clients.
Fc specializes in web design and development of highly intuitive and professional websites for all types of organizations.

We believe in walking with our clients at every step during the journey of development and success of their business.
Feel free to contact us for the solution that best suite your need.

Are you looking for best online and buisness solutions? We provide business consultancy too, for starting and running ventures.
With our team of programmers, designers, brand strategists, marketers, we can take care of your needs.

As a leading web development company and web design firm, we have top brains that design and develop state-of-the-art websites with cutting edge tools and technologies.

Clients demand out of the box designs from a website applications development company.
And as a web design firm and web development company we design the box whether in web 2.0 graphics or 3D!

Our Approach

We pride ourselves in being very accessible to our clients. As a highly focused design agency, we foster long-lasting partnerships with our clients. We have years of experience walking clients through the process of developing a business identity, or designing a website, logo, or brand, as well as marketing your brand online. We make sure each detail and goal is achieved. Contact us about your vision. We look forward to working with you, and building something amazing together.
Falcrown says......
"Have Pride, but dont be proud".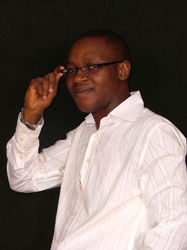 What you can get on my site.
My goal is to embed unbeatable data solutions into the communication channels of corporate bodies and companies thus increasing the productivity and the effectiveness of processes.
Notifying Visitors of Site Enhancements
" To those who say to stop dreaming and face reality, I say to you, keep dreaming and make reality."
Kristian Kan
Kindly fill the guest book before finally closing our web page.
Thanks
Mt 1:23 Behold, a virgin shall be with child, and shall bring forth a son, and they shall call his name Emmanuel, which being interpreted is, God with us.